Product Description
Medical Zinc Oxide Adhesive Tape Perforated
Product description
Strong adhesive property, good moisture penetrability, does not affect normal function of skin;
The curiing plaster adapts the formulation of Chinese Pharmacopoeia and unique technology,
which gives obvious effect.
It is suitable for fixing all kinds of dressing and light duct. Its main features are: good air permeability
and moisure penetrability and fixing firmly, strong suitability, and convenient to apply.
The curing plaster has many functions such as easing pain, diminishing inflammation, invigorating
the circulation of blood,having expanding function to local blood vessel. It is used for rheumatoid
arthritis, joint strain or other ache caused by cold-dampness.
Perforated Cotton Tape with Zinc-oxide
· Adhesive: coated zinc oxide adhesive
· Color: pink, skin... etc
· Perforation: Perforated
· Size:10cm×5m,18cm×5m
· Packing:1roll/10rolls/box
· Note: Personalized specifications are possible at customer's request
More information can be found in specific products.We are looking forward to working with you.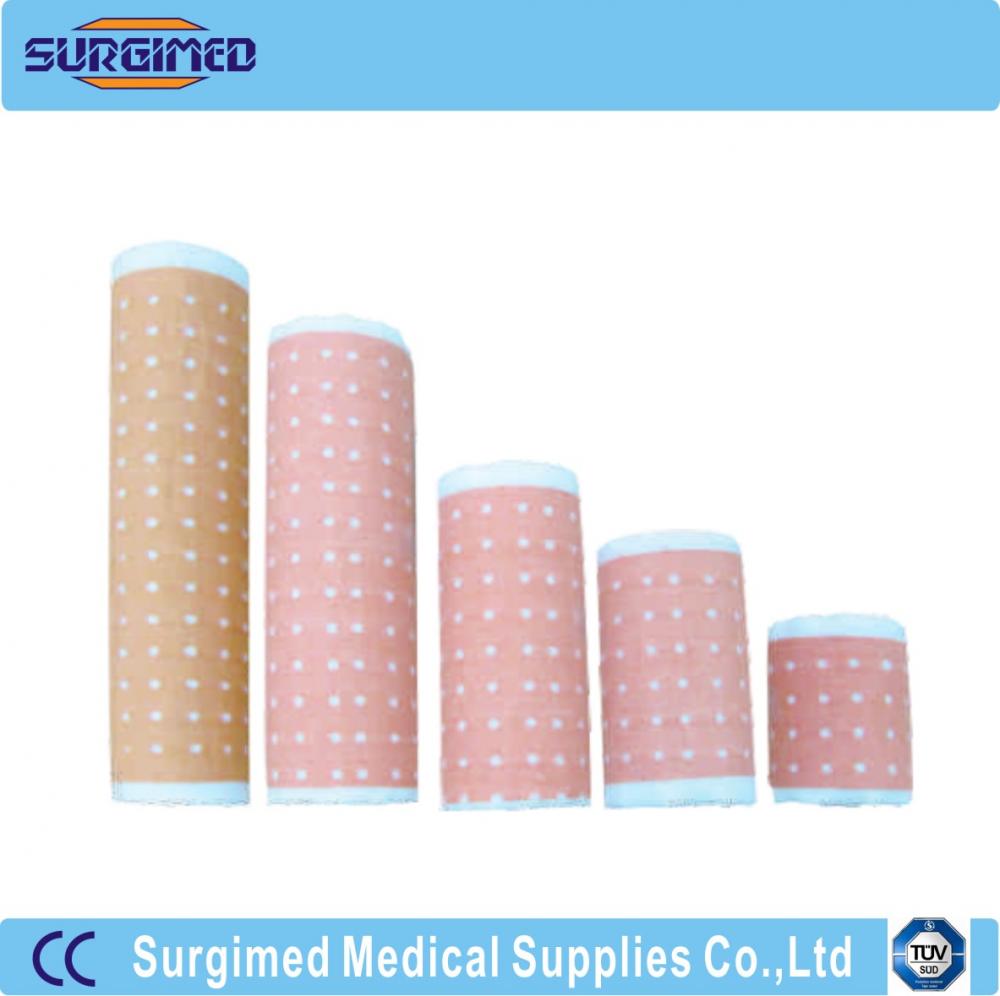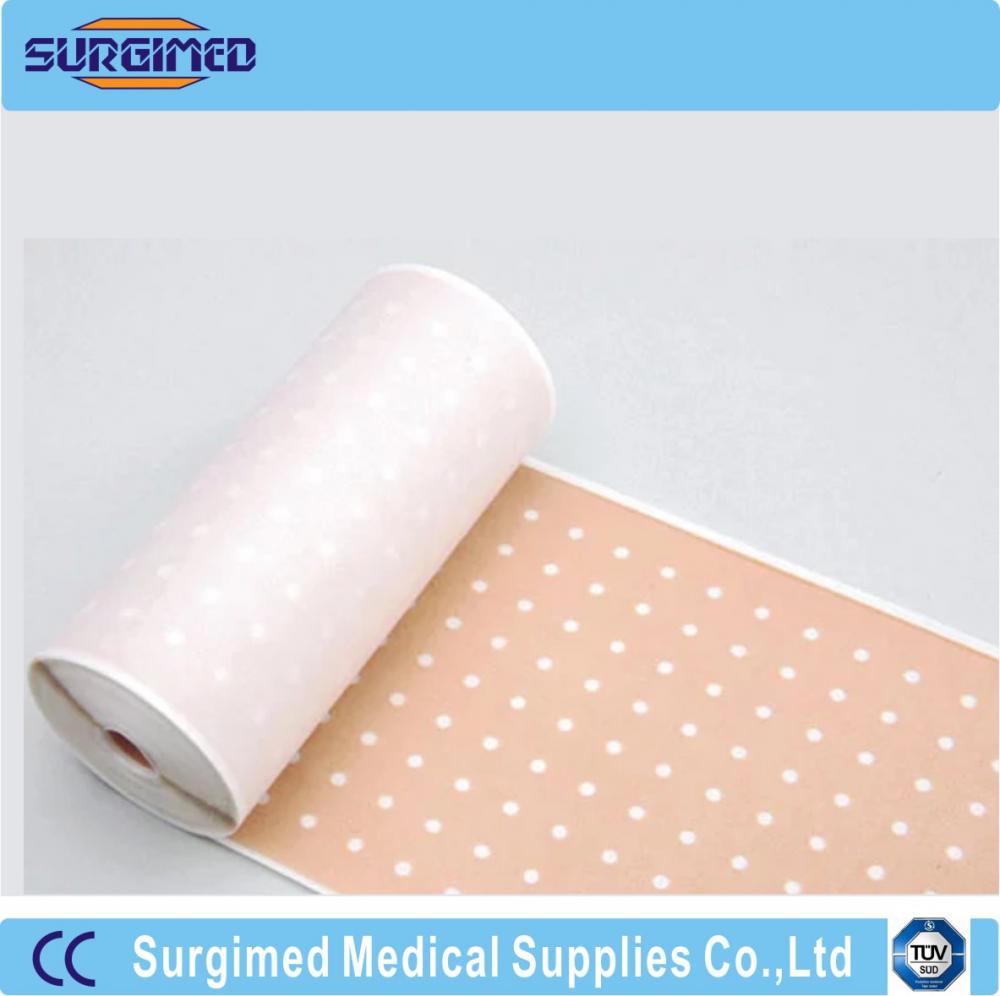 Medical Perforated Zinc Oxide Tape