Product Description
ZINC OXIDE ADHESIVE TAPE (Skin/White Cotton) Zinc Oxide Plaster With Plastic Cover
ZINC OXIDE ADHESIVE ,Low Irritation 100% cotton,Low Irritation,Pressure Sensitive TAPE with different pack
Other Products(BANDAGES) 1.Elastic Cohesive Bandage 2.First Aid Bandage 3.Conforming Bandages 4.Ganze Bandages 5.Cotton & Wool Crepe Bandage 6.High Elastic Bandage 7.Adhesive Wound Dressing 8.Orthopedic Bandages 9.Plaster Of Paris Bandage 10.Elastic Net Bandages 11.Zinc Oxide Tapes(Z.O.P) 12.Microporous Tapes 13.Transparent Adhesive Tapes 14.Wound Adhesive Fabric Plaster 15.Silk Adhesive Surgical Plaster 16.Would Dressing Strip 17.Wound Adhesive Plaster Transparent 18.Adhesive Tape Roll 19.Zinc Oxide Perforated Plaster
(Wound Care)
1.Absorbent Cotton Gauze Roll 2.Zig-Zag Gauze 3.Gauze Balls 4.Alcohol Prep Swabs 5.Absorbent Cotton Gauze Swabs 6.Cutting Gauze 7.Absorbent Cotton Lap Sponges 8.Absorbent Cotton Wool & Rool
(Protection)
1.Surgical Drapes 2.Non-woven Shoes Cover 3.Non-woven Caps 4.Non-woven Bed Sheet 5.Non-Woven Face Mask 6.Isolation Gowns 7.Surgical Gowns 8.Universal Set
(Gloves)
1.Examination Vinyl Gloves 2.Sterile Surgical Gloves 3.Dental Bibs
It mainly used for general surgery and fixed infusion needle,It is widely used in hospital,clinic, first aid,other Wound Dressing or care.The tape also used to strap joints such as the ankle, knee, shoulder, or wrist in order to prevent sporting injuries. As well as aiding in the prevention of injuries, such as zinc oxide tape can also be used on areas which have previously been injured as a way of supporting the muscles around a joint. It creates a form of protection around the damaged area because it restricts the motion of the injured joint during activity due to its complete lack of stretch or flexibility.
More information can be found in specific products.We are looking forward to working with you.
Material: cotton and zinc oxide glue
The base size :1/2"*5yards/1"*5yards/2"*5yards/3"*5yards/4"*5yards/as the customer`s requirement
Packaging:simple/plastic cover/tinplate cover
simple package size

plastic cover

tinplate cover

OEM is available.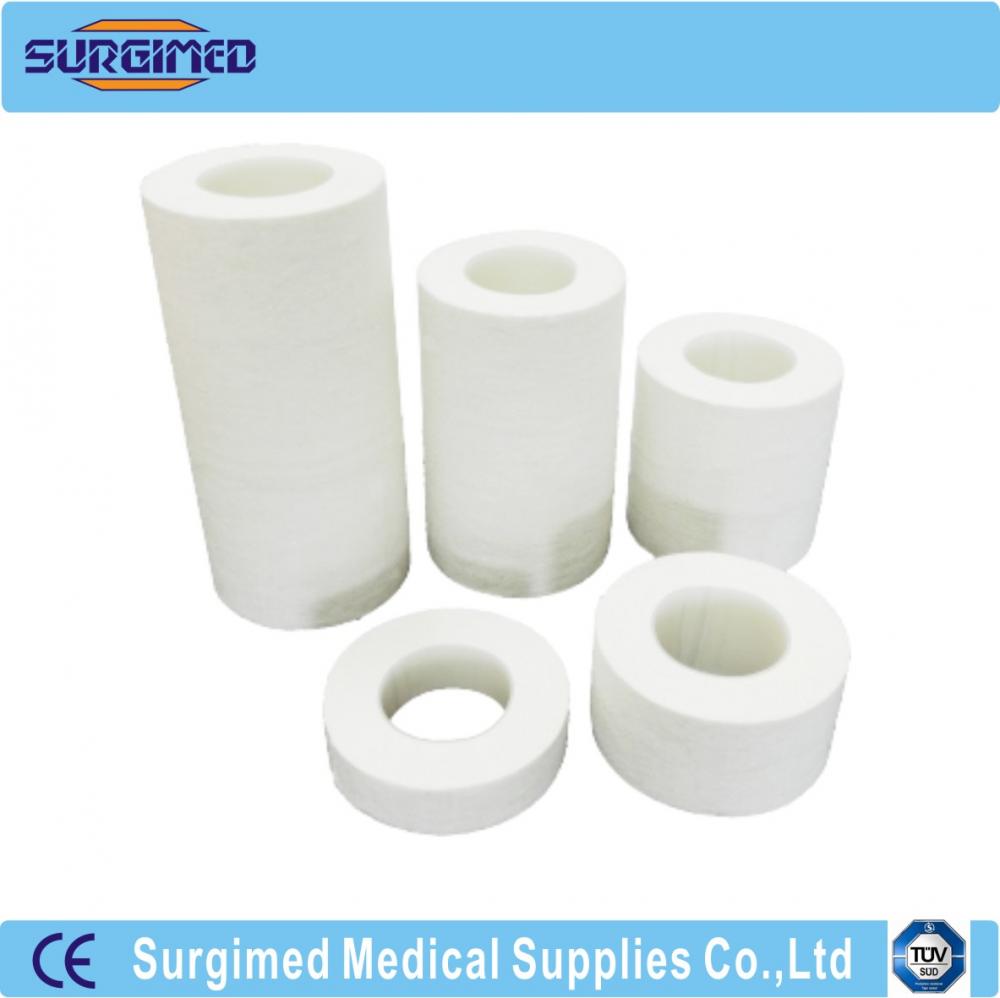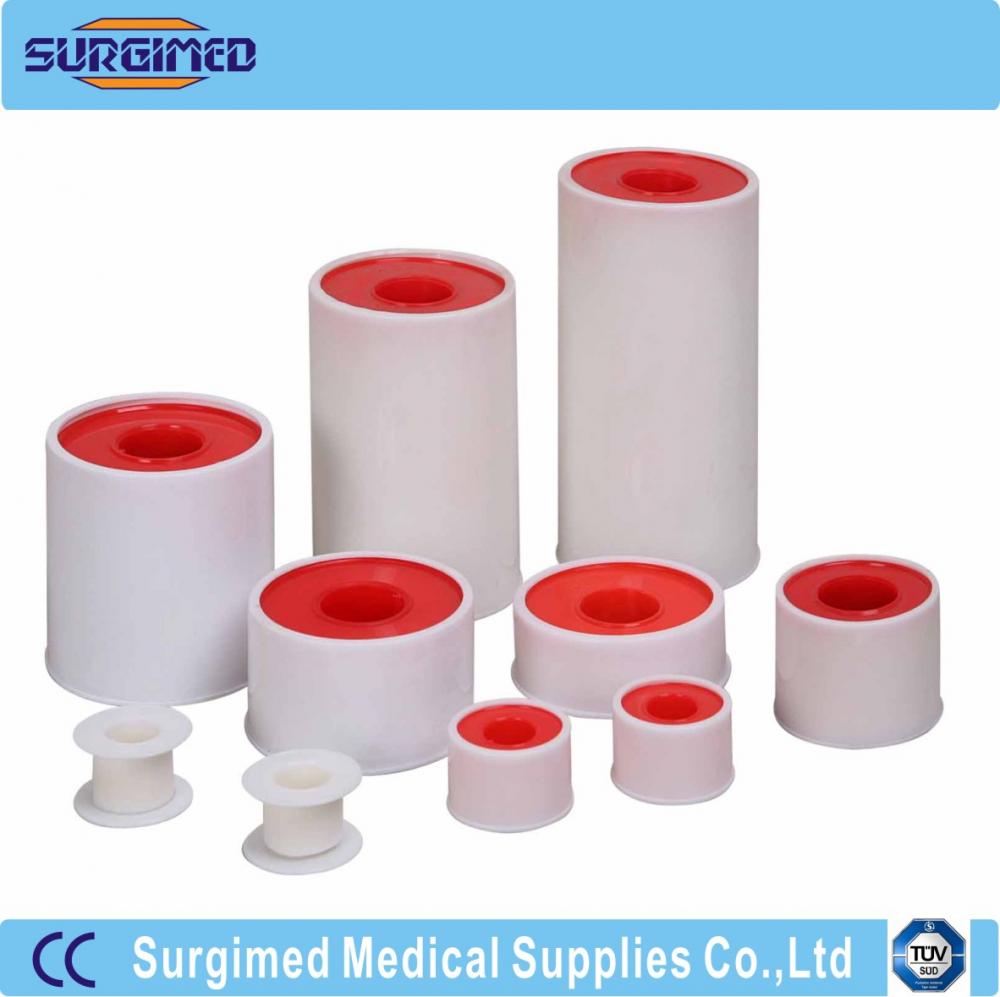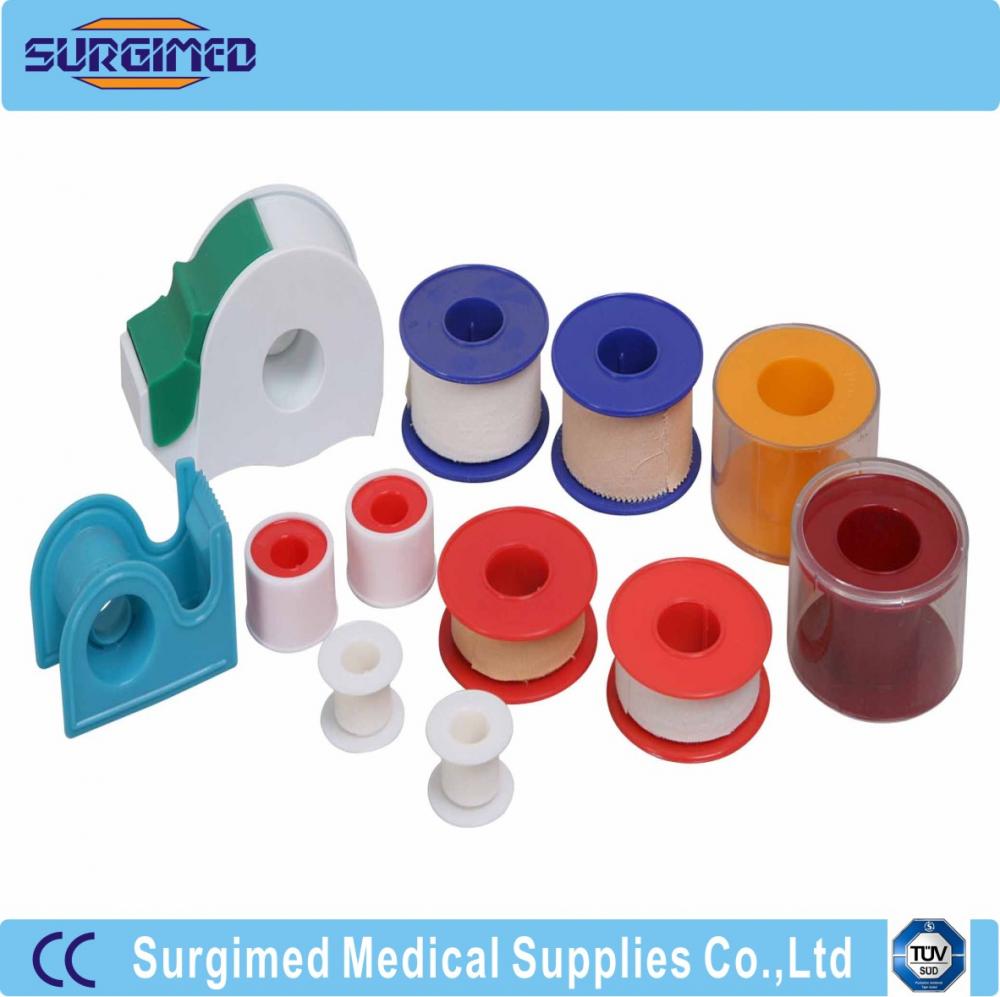 Medical Adhesive Tape,Medical Hypoallergenic Tape,Medical Breathable Tape ,Medical Tape
Other products