Product Description
Medical Surgical Capsicum Plaster
Surgimed Medical Supplies Co.,Ltd.
Other Products(BANDAGES) 1.Elastic Cohesive Bandage 2.First Aid Bandage 3.Conforming Bandages 4.Ganze Bandages 5.Cotton & Wool Crepe Bandage 6.High Elastic Bandage 7.Adhesive Wound Dressing 8.Orthopedic Bandages 9.Plaster Of Paris Bandage 10.Elastic Net Bandages 11.Zinc Oxide Tapes(Z.O.P) 12.Microporous Tapes 13.Transparent Adhesive Tapes 14.Wound Adhesive Fabric Plaster 15.Silk Adhesive Surgical Plaster 16.Would Dressing Strip 17.Wound Adhesive Plaster Transparent 18.Adhesive Tape Roll 19.Zinc Oxide Perforated Plaster
(Wound Care)
1.Absorbent Cotton Gauze Roll 2.Zig-Zag Gauze 3.Gauze Balls 4.Alcohol Prep Swabs 5.Absorbent Cotton Gauze Swabs 6.Cutting Gauze 7.Absorbent Cotton Lap Sponges 8.Absorbent Cotton Wool & Rool
(Protection)
1.Surgical Drapes 2.Non-woven Shoes Cover 3.Non-woven Caps 4.Non-woven Bed Sheet 5.Non-Woven Face Mask 6.Isolation Gowns 7.Surgical Gowns 8.Universal Set
(Gloves)
1.Examination Vinyl Gloves 2.Sterile Surgical Gloves 3.Dental Bibs
Capsicum plaster can make the partial skin generate physical reaction to accelerate blood circulation and relieve pains.
Use all natural Capsaicin, the primary compound in hot peppers and clinically proven to reduce the sensation of pain

Each patch can be worn up to 8 hours at a time

Can be used to soothe sprained ankles, achy necks and wrist pains
·Size:6cmX10cm,10cm×18cm,12cm×18cm
·Packing:24/50bags/box,12/50boxes/carton
·Note:Personalized specifications are possible at customer's request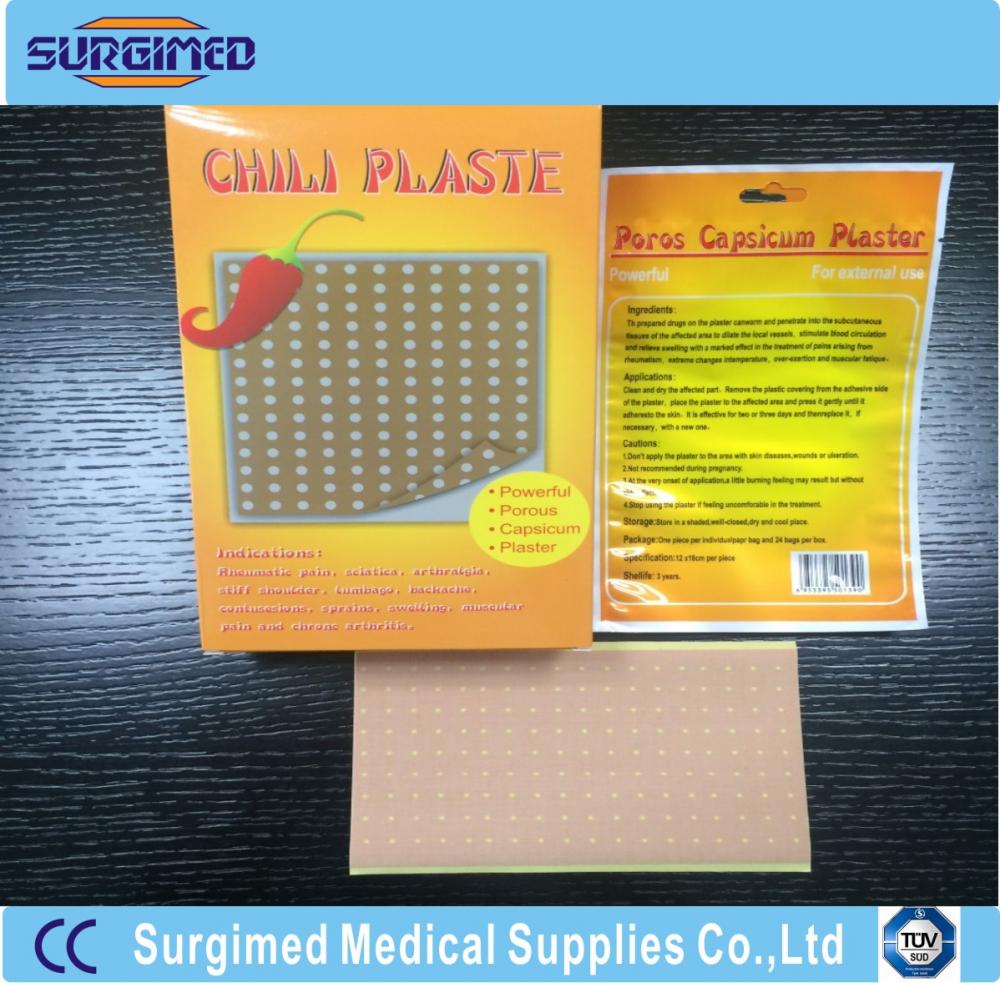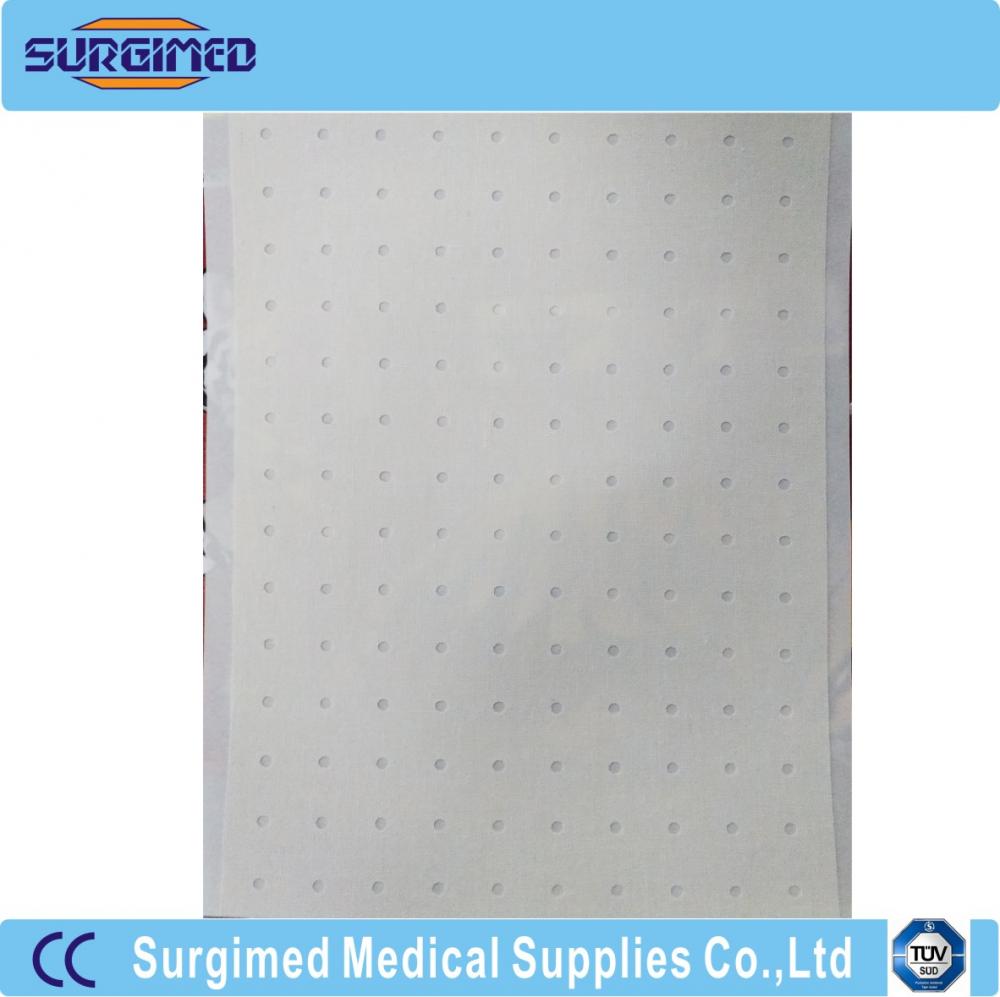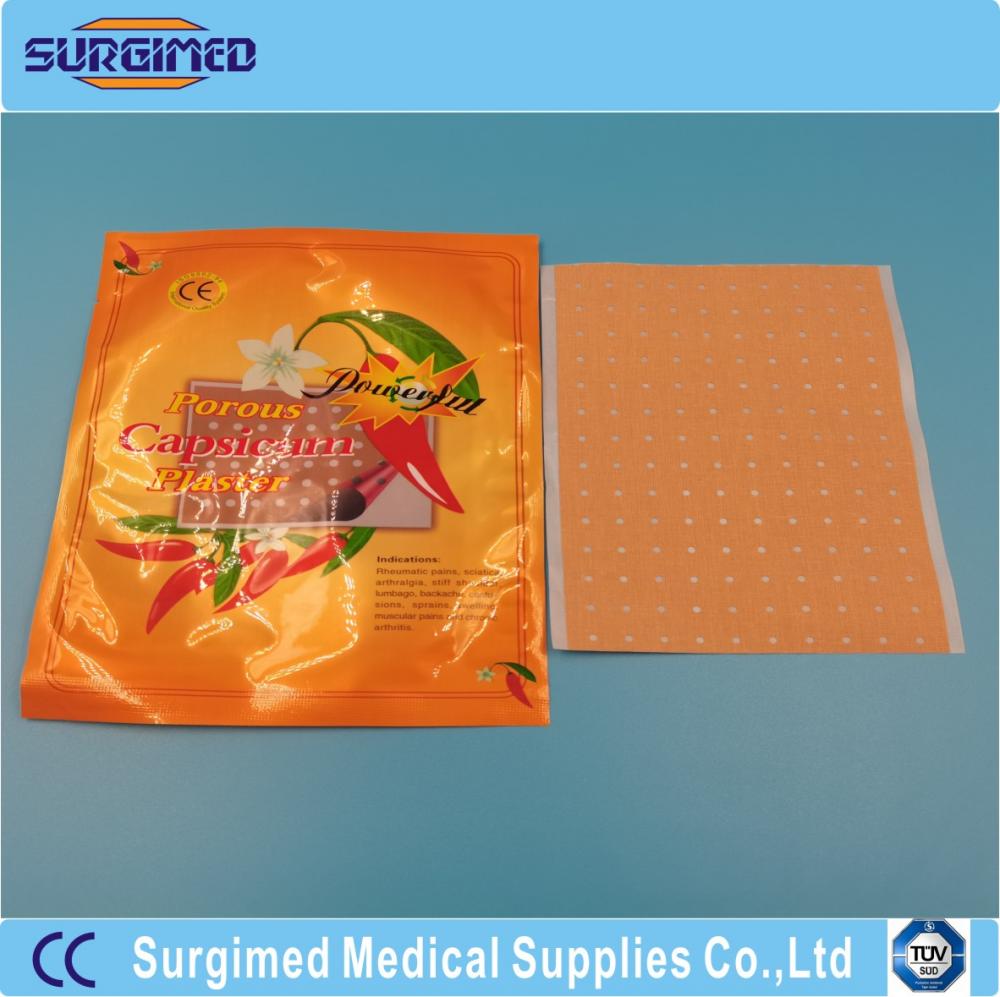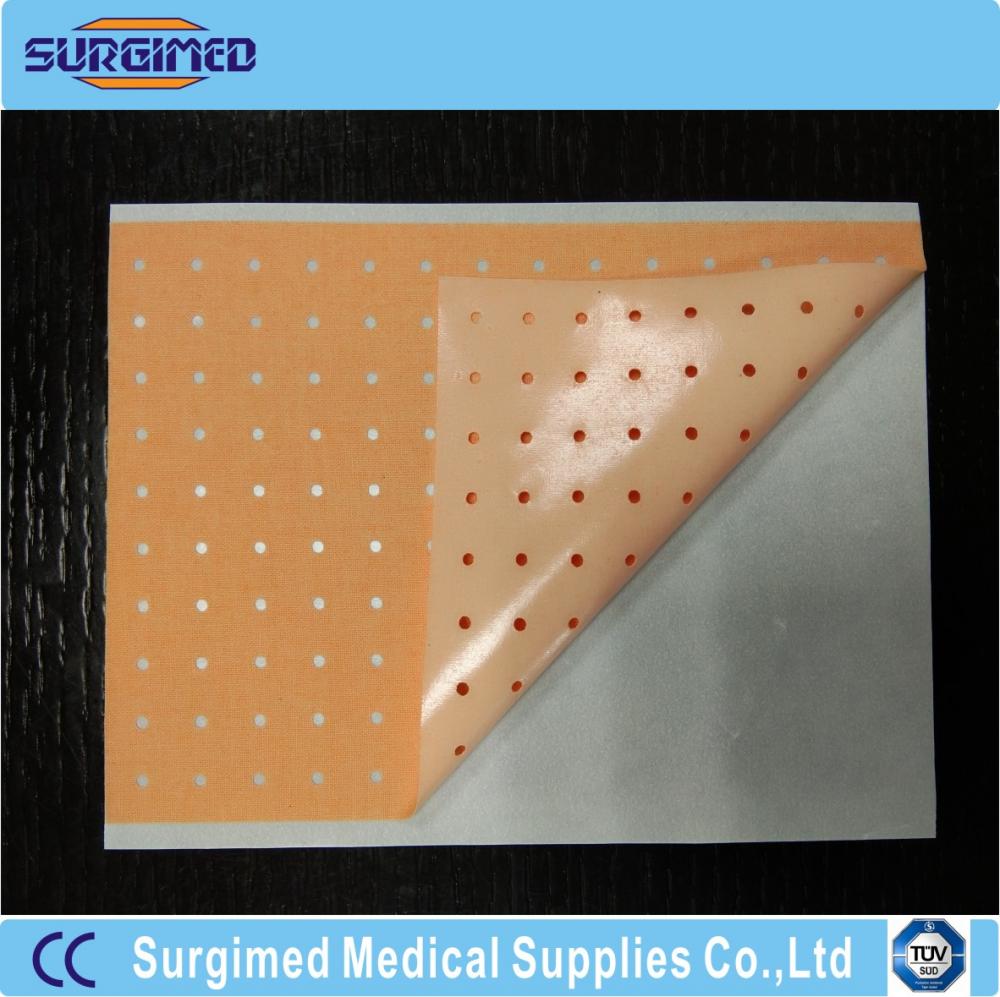 OEM can be available
More information can be found in specific products.We are looking forward to working with you.