Product Description
MEDICAL ADHESIVE SILK SURGICAL TAPE
Surgical Self-cohesive Smooth Skin Silk Tape with High strength, versatile, conformable.
Medical Saw Teeth Smooth Silk Tape Convenient bidirectional tear.
Hypoallergenic and not made with natural rubber latex.
Water resistant.

[Features]
1,Good adhesiveness
2,Low irritation to skin
3,Latex-free
4,Long guarantee period
5,Easy application
6,Tears easily by hand

· Material: artificial silk fabric coated with acrylic glue
· Air permeable, pliable, hypoallergenic, good adhesiveness, excellent tensile strength.
· Base size of width:1.25cm,2.5cm,5cm,7.5cm and 10cm
· Base size of length:4.5m,5m,9.1m and 10m
· Type: wound dressing, wound care
· Color: skin, white
· Note: Personalized specifications are possible at customer's request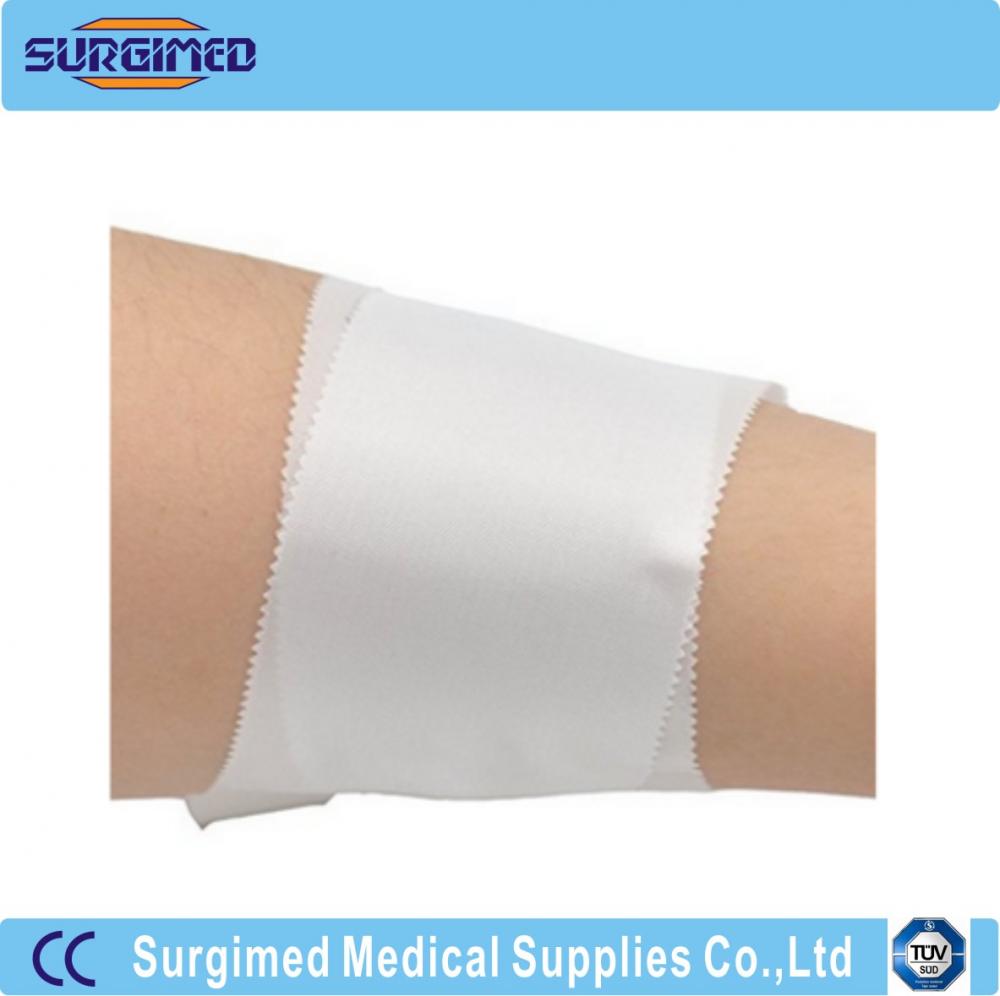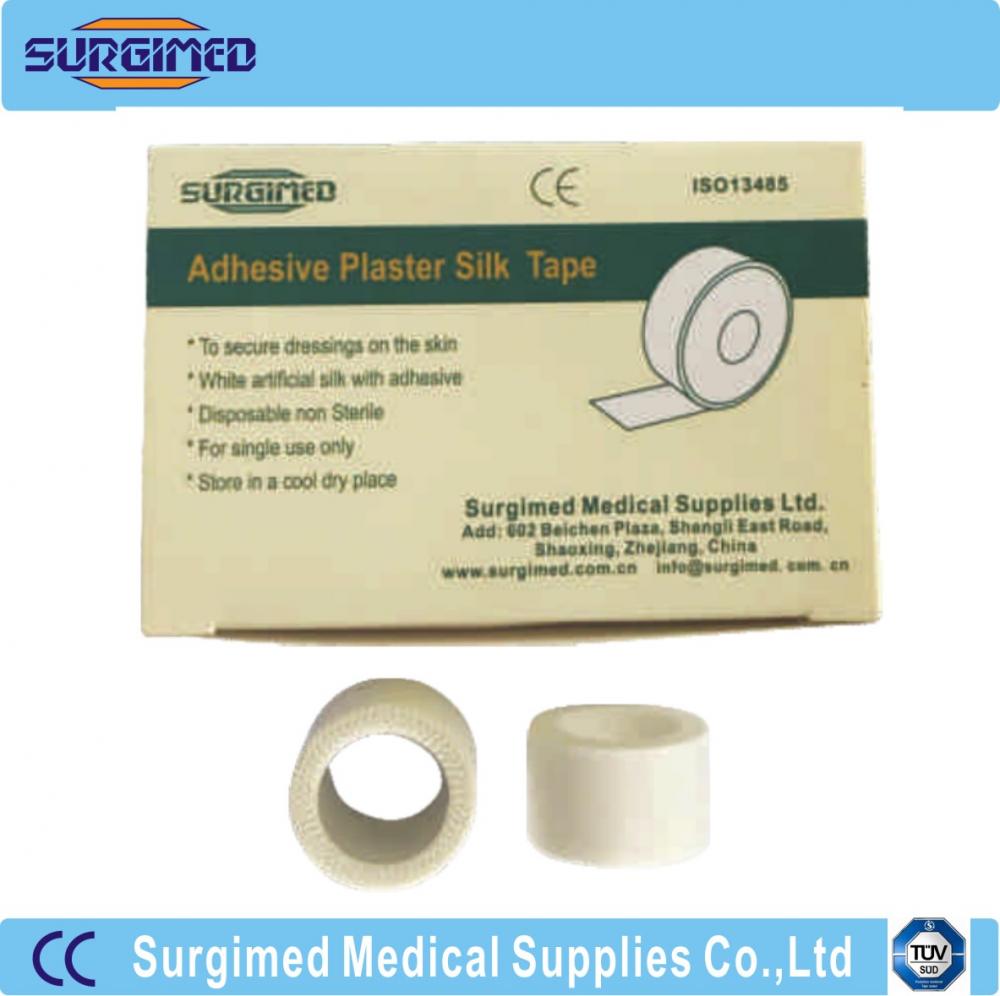 Surgical Self-cohesive Smooth Skin Silk Tape